Nourish Your Body with
A-Rich Nutrition
Trusted, Ethically Sourced Vitamins and Supplements for Optimal Health and Wellness.
Our unprocessed, raw Irish sea moss is packed with over 92 vitamins and minerals to support a healthy immune system and aid digestion.
When we say all natural 100% wild-harvested, we really do mean it. Made from High-quality Wildcrafted Sea Moss, hand-harvested from the pristine ocean waters of St. Lucia.
Our sea moss is never grown in pools, never farmed, and never grown on ropes. This ensures it is full of nutrients and minerals as well as harvested ethically and responsibly.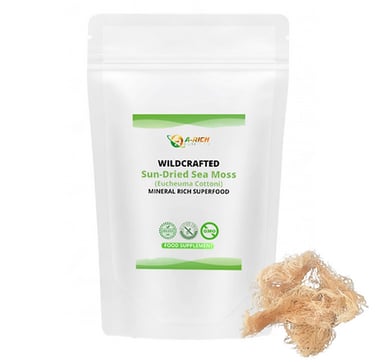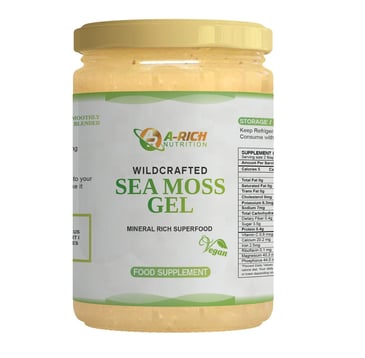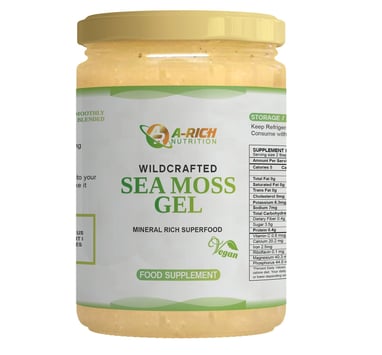 Our marine collagen supplement is derived from sustainably sourced fish and helps promote healthy skin, hair, and nails.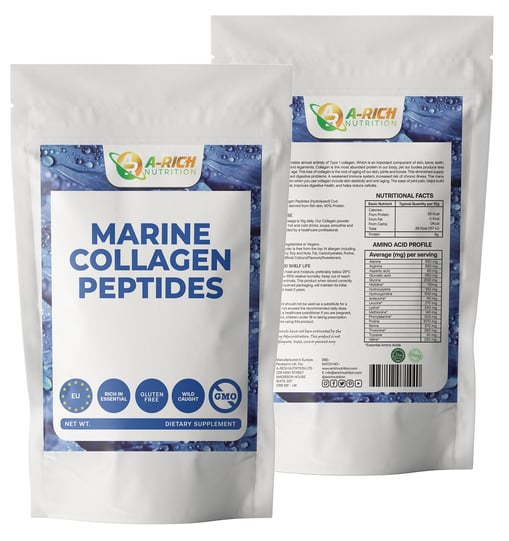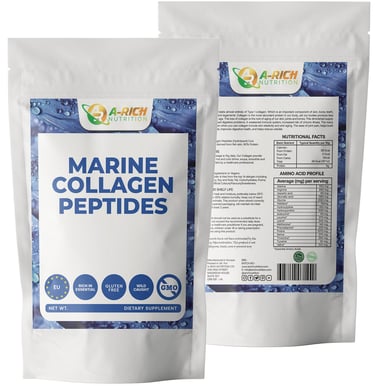 At A-Rich Nutrition, we are committed to sourcing our ingredients from ethical and sustainable sources to support both your health and the environment.
A-Rich Nutrition is based in the South East of England, and we operate exclusively online. When it comes to nutritional supplements, nothing is more important than quality. That's why we have our products formulated with the finest ingredients from around the world to be able to create and produce our premium supplements. We select the highest standard of potency and purity to help you reach your personal wellness goals. We warrant strict quality analysis and safety tests for all our products which are then packaged and delivered right to your home.
A-Rich Nutrition adheres to GMP standards.
Start Your Journey to Optimal Health and Wellness with A-Rich Nutrition.